Publication Date:
Publication Schedule:
Updated Yearly
Principal Analysts:
Inna Skvortsova, SEMI
Format:
Microsoft® Excel® file (.xls)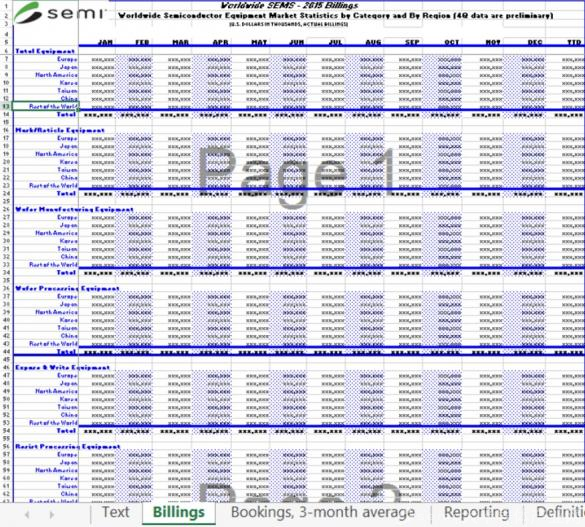 The WWSEMS report provides monthly historical data of the global equipment bookings for over 22 categories in North America, Japan, Europe, Korea, Taiwan, China and Rest of World (ROW). Japanese headquartered companies provide inputs through SEMI's partner, the Semiconductor Equipment Association of Japan (SEAJ). The billings data dates back to 1991 with the start of WWSEMS data program at SEMI. Bookings data collections began in 1997 and ended in 2016.
**Multi-user and Enterprise licenses must be purchased when more than 1 user accesses SEMI reports/databases**