Publication Date:
Publication Schedule:
Real Time Access
Principal Analysts:
Christian Gregor Dieseldorff, SEMI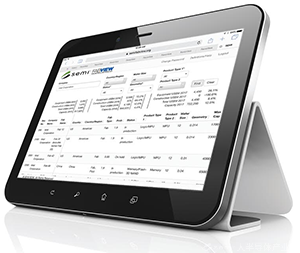 SEMI FabView is a new 24/7 online platform with content derived from the SEMI Fab database. It offers the summary as well as detailed information about fabs from a laptop or mobile device. It is essentially an online version of the Excel-based fab database that is updated with greater frequency with a user-friendly interface. Fab data include region, start of construction, operation, construction, and equipment spending, capacity, wafer sizes, product types, geometries, etc.
**Multi-user and Enterprise licenses must be purchased when more than 1 user accesses SEMI reports/databases**
Product Information
Features

Data download to Microsoft Excel
Change notifications to the subscribers
Online access to the most current, validated, and verified fab data
Three years of data with forecast through next year
Annual summaries of equipment spending, construction spending, and capacity
Searchable by fab device manufacturer, region, wafer size
Fab-specific details include fab type, start year, equipment spending, capacity ramp, close year, fab comment and change made

Benefits

Fast and easy look-up to help you stay on top of:

latest technology trends
capacity and spending plans of leading device makers and foundries
on-going 200mm and 300mm transitions
latest expansion plans and fabs closures and transactions

Rich and timely content with verified and validated data for investment and business planning