Publication Date:
Publication Schedule:
Published Quarterly
Principal Analysts:
Christian Gregor Dieseldorff, SEMI
Chih-Wen Liu, SEMI
Format:
Microsoft® Excel® file (.xls)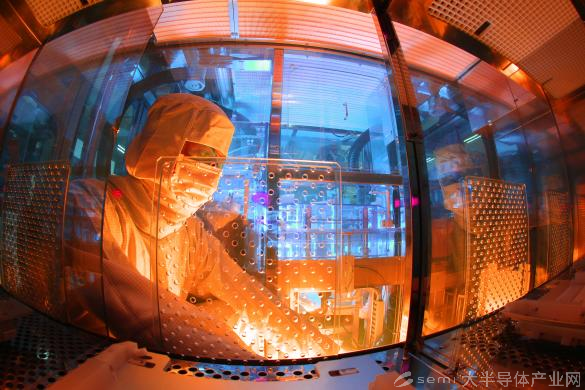 The World Fab Forecast subscription is your ultimate resource for continuous tracking of worldwide fab spending, construction, production capacity, and technology trends by device type. It tracks more than 1,400 facilities worldwide including more than 133 facilities/lines starting production in 2022 or later. Companies include TSMC, UMC, GLOBALFOUNDRIES, SMIC, Samsung, Intel, Toshiba, Micron, SK Hynix, Powerchip, Texas Instruments, Renesas, STMicro, Fujitsu, Nanya, Panasonic, NXP, Winbond, Sharp, Infineon, Magna Chip, X-Fab Silicon Foundries, and many more.
• Leverage this comprehensive database to strengthen your business intelligence efforts, accessing line-by-line details about your customers, suppliers, competitors, and partners.
• Understand what types of semiconductor products are manufactured in various facilities and lines, including future plans.
• Quantitatively analyze the impact of semiconductor fab plans for demand/supply imbalances.
**Multi-user and Enterprise licenses must be purchased when more than 1 user accesses SEMI reports/databases**
Product Information
Features

Executive Summaries and high-level trends presented in more than 10 charts and 100 tables
Graphs and tables include 6 quarters of historical results and forecast
Complete fab-cycle coverage, line-by-line, from planning, construction, production, and closure
Line-by-line details on spending, capacity ramp, product type, technology node and wafer size transition
Quarterly Excel fab reports for data analysis and modeling by fabs

Benefits

Leverage this comprehensive database to strengthen your business intelligence efforts, accessing line-by-line details about your customers, suppliers, competitors, and partners.
Understand what types of semiconductor products are manufactured in various facilities and lines, including future plans.
Quantitatively analyze the impact of semiconductor fab plans for demand/supply imbalances.
Access to the leading industry benchmark used by financial communities and experts around the world
Consolidated resource for fab activities